5 signs Your Web Designer Sucks
It is important to ask your web designer a lot of questions. If having a low price is your main objective you may be setting yourself up for problems later on. Professional website designers are trained in the web design process through hands on experience/education just like any other professional. If your web designer is throwing jargon at you, avoiding you, taking forever to get back to you, it's a bad sign that your website designer sucks.
Here are 5 signs why your web designer sucks.
Your Website designer tell you some things are impossible.
It might be true, but it might be indicative of a lack of professional knowledge that would enable the designer to perform the desired request. So if you saw some cool widget on another site and wondered if you could have something like it, well, that should be possible. Some reasons it may not be possible include the budget you chose and certain site configurations such as caching that may interfere with functionality.
The Price is Very Low
Website design is very time consuming. No website designer will create a website, a GREAT website for dirt cheap. You get what you pay for. Keep in mind that a website is an investment for your business.
No copyright content solution
Creating written content for your website can be very challenging, especially if the client is not a writer. A professional website designer will have solutions available to the client at the beginning.
These solutions could be:
• Client will write content
• Client has copywriter within their company
• The Client will hire a freelance copywriter
• Website designer has copywriter on staff
• Website designer recommends freelance copywriter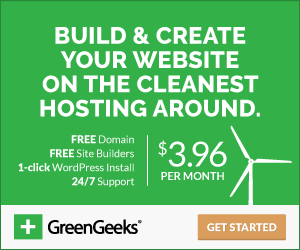 Portray your company as trustworthy and professional with your own branded website. Ardent Designs uses GreenGeeks and trusts & recommends their amazing service.
Coding Skills
A professional website designer should have some basic knowledge of HTML and CSS coding skills. Because some website designers don't have these skills they rely heavily on plugins. is a fantastic content management system capable of using plugins. Plugins are good and beneficial to use in moderation however if your site speed is running very slow it could be that you have way too many plugins.
No SEO strategy or Site Speed Comprehension
Compressing images is part of on-page SEO and is super important in page load speed times. Take for example a blogger with many blog posts with images, none with compression. That website is going to load so slowly. As a result that no one will want, or be able to visit it. On-page SEO involves proper Images, proper keyword use, proper meta-description, proper title tags, proper keyword density, proper outbound links, proper ALT tags.
Hire a good website designer
If you are looking for a web designer, ask them lots of questions. Do they understand branding, SEO practices, testimonials from other customers on Google my business, are they willing to take the time to discuss your goals and ideas for your website project, do they seem comfortable with the functionality you want in your website?
Don't let price be your guiding factor when choosing a website designer.  Hiring a professional designer is cheaper and easier in the long run. Contact us to find out what we can do for you.
5 Reasons Your Web Designer Sucks