website SEO tips boost search engine ranking
Search engine optimization is essential to creating a website that is easily found by your customers. Customers cannot do business with you if they cannot find you. There is no doubt that these website SEO tips boost search engine ranking.
Proper website host provider
There are many reason to choose a good website hosting provider. Many people think that the service is all the same and opt for the cheapest provider. This is a big mistake. Great host providers provide excellent customer service. This will include email, ticket and phone support. How much help do you think you will need? For example do you know how to fix the website if it breaks?
Furthermore, speed is important. If the web server is not fast enough to handle requests then it may affect your website. Faster hosting boosts page loading speed. No one will wait more than three seconds for your website to load. Another thing to consider is the traffic volume your website will get. Hosting providers should certainly have different tiers to cater to website demands. As a result choose a host provider that can provide speed.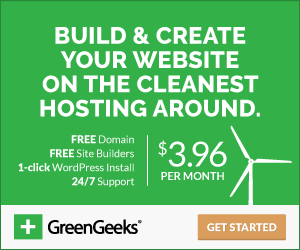 Ardent Designs uses GreenGeeks and trusts & recommends their amazing service. This is an affiliate link that will give Ardent Designs a nominal fee. It does not cost extra to you. Please consider using it if you found the post helpful and needed hosting anyways.
website SEO tips: Refine opening page paragraph
Refine the first paragraph with the keywords that the page is about. Also revise the header to reflect the keywords. This is because Google will pay the most attention to the first paragraph and header to find out what the content is about. Remember your essay writing skills. Craft a fine introduction as an opener for the rest of the page content. As a result proper copy writing can help search engines understand the content better.
website SEO tips: Post length matters
Google serves up results in less than a second. There can be a million results for a query. Often a longer more detailed post will rank higher as long as it provides more value. Consider how your content might be useful to a person searching for information. Additionally strive to create longer content with conceptual meaning and deep understanding. As a result the content will be more useful and therefore more searched.
website SEO tips: boost search engine ranking with social media
Social media sharing is a top indicator of website popularity. Because of this it is important to post to your social networks. Additionally install social sharing buttons at the bottom of each post where it is convenient for people to like and share. Above all make sure your content is actually likeable.
Post/Page Permalinks
Default permalink structure is not the greatest for search ability. It looks like http://yourwebsite.com/?p=123. See why that wouldn't be searchable? If you write an in-depth article on your expertise, no one will search post123. Change it to post name which looks like http://yourwebsite.com/post-name. To do this visit your Dashboard-->Settings-->Permalinks-->Post name under "Common Settings". As a result your posts will now automatically display as post type.
Internal/External linking
Google bots crawl websites to learn more about them. These bots crawl links to find out about the relationships between posts, pages and other content. Google needs to understand the relevance, value and relationship between pages. Consequently your content cannot rank well without links.
How to choose a Theme
There are so many themes to choose from. It is best to choose from a well-known provider that will support the theme through its lifetime.
Firstly you must consider that mobile friendly websites are an absolute must have. Google ranks these website higher. This is because more people are using phones to do their searching. If your website is not mobile friendly, you will lose SEO value.
Secondly consider the speed at which the theme will load. Fast loading websites are certainly a must have. The theme needs to be coded well in order to load faster. Poorly coded websites or websites with a lot of unnecessary code will use resources and take time.
Finally research to find out if the theme is optimized for SEO. Ultimately you will always have to work on SEO, but a well coded theme will consequently make it easier.
website SEO tips: boost search engine ranking with proper keywords
Keywords are the words and phrases that you are trying to rank highly for in search engines. For example, what your business is about and how your customer will find you.
There are a great many ways to target your desired audience. Keywords related to your business need to be in your content. Think about what your ideal customer might be wondering about. There are keywords that are quite popular and consequently difficult to rank for. Therefore it is ideally better to target a key phrase that may be easier to rank for. As a result it is important to research keywords to find out what will rank well.
Create a website sitemap
The purpose of a sitemap is to help Google crawl your website in a simple language that Google bots like and understand. As a result your website gets crawled and indexed fasted. Additionally, it makes submitting the sitemap easier to search engines. It isn't necessary to do this step however it does help Google find your website faster.
website SEO tips boost search engine ranking with proper Image ALT tags
In other words, name your images. Google can't see images, in contrast it reads code to help understand images. Also noteworthy is that this function assists the blind. There is a real push for accessible websites. Furthermore, images also index on Google images. Make sure the ALT tag matches the content of your post. As a result, SEO rank should increase.
Optimize website images to improve page load
There of course is a plugin for that. I'd recommend not using the plugins but rather do these actions manually. Compressing images result in smaller size with as little loss of quality as possible. Generally you shouldn't notice too much difference. Also resize images. Smaller image size will be easier for your website to load. Use a website like Tiny PNG or Compress PNG to compress your images. Resize them with your favorite photo editor.
Blog comment spam control
Monitor your blog posts for spam. Google does not like spammy websites. People don't link to your content if it appears spammy. Visitors don't trust you if you look sketchy. Use a plugin to monitor blog comments automatically. Jetpack has Akismet although there are many other plugins to choose from.
Install Google Analytics on your website
Google Analytics is a report tool that can be configured into your website. It will collect data about your website traffic. Understand your website with detailed reports. Information such as page views, referrers, location and bounce rate. These tools help you gain insight in to what is working or not working. Therefore you can focus on what keeps people on your website longer.
How to get local SEO value
One of the top things to get local SEO value is to sign up for Google my Business. This will give you a local listing in the search engines. You can appear in Google Maps. This will as a result have tremendous value if your target market is other local businesses.
Boost SEO with backlinks
Backlinks are links from others websites that link to your website. This back linking tells Google that your website is important. There are many ways to do this. Write an article for guest posting. Write a testimonial for someone you have done business with. Have them link back to your website. Write quality content that naturally receives backlinks. Try listing your business with some local directories. Do charity work, and request a backlink from their website. Avoid blackhat SEO at all costs. Backlinks take time to build naturally.
website SEO tips conclusion
There is no doubt that these website SEO tips boost search engine ranking. Implement some of them today to improve your website. Remember that SEO is a long term strategy. Build SEO value over time and reap the reward.
Free consultation
Get custom web design for your business.
website SEO tips boost search engine ranking